Community Well-being Reports
Community well-being is a complex interplay of social, cultural, economic, and environmental factors.
HCIA's Community Well-being reports continue to shine a spotlight on how we are doing and where there are opportunities to make life better together.  We have so much to celebrate about living in Headwaters. What is it that we like, and what is it that we continue to be concerned about?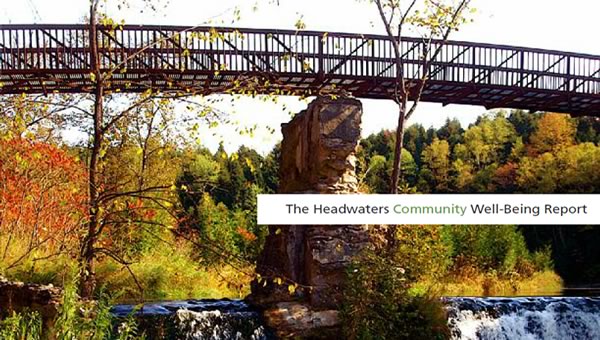 HCIA strives to understand what community well-being meant to you, so we asked and residents answered us.
The reports use information gathered through citizen surveys and feedback from a series of community conversations. We have hosted a variety of events and almost all of them became opportunities to gather insights into the state of community well-being.  Our definition of community well-being is maturing alongside the Canadian and Ontario indexes of well-being.
This reports reflect upon what we hear and, we hope, will initiate conversations that move us to collective action for vibrant, just and sustainable community living. We could not do all of what we do without the ongoing support of our partners, stakeholders, volunteers and engaged citizens.
2016 Community Well-being Report
2012 Community Well-being Report