DC MOVES
DC MOVES is on the move – check us out at dcmoves.org.
(Dufferin County – Managing Organizing Visualizing Engagement Strategy)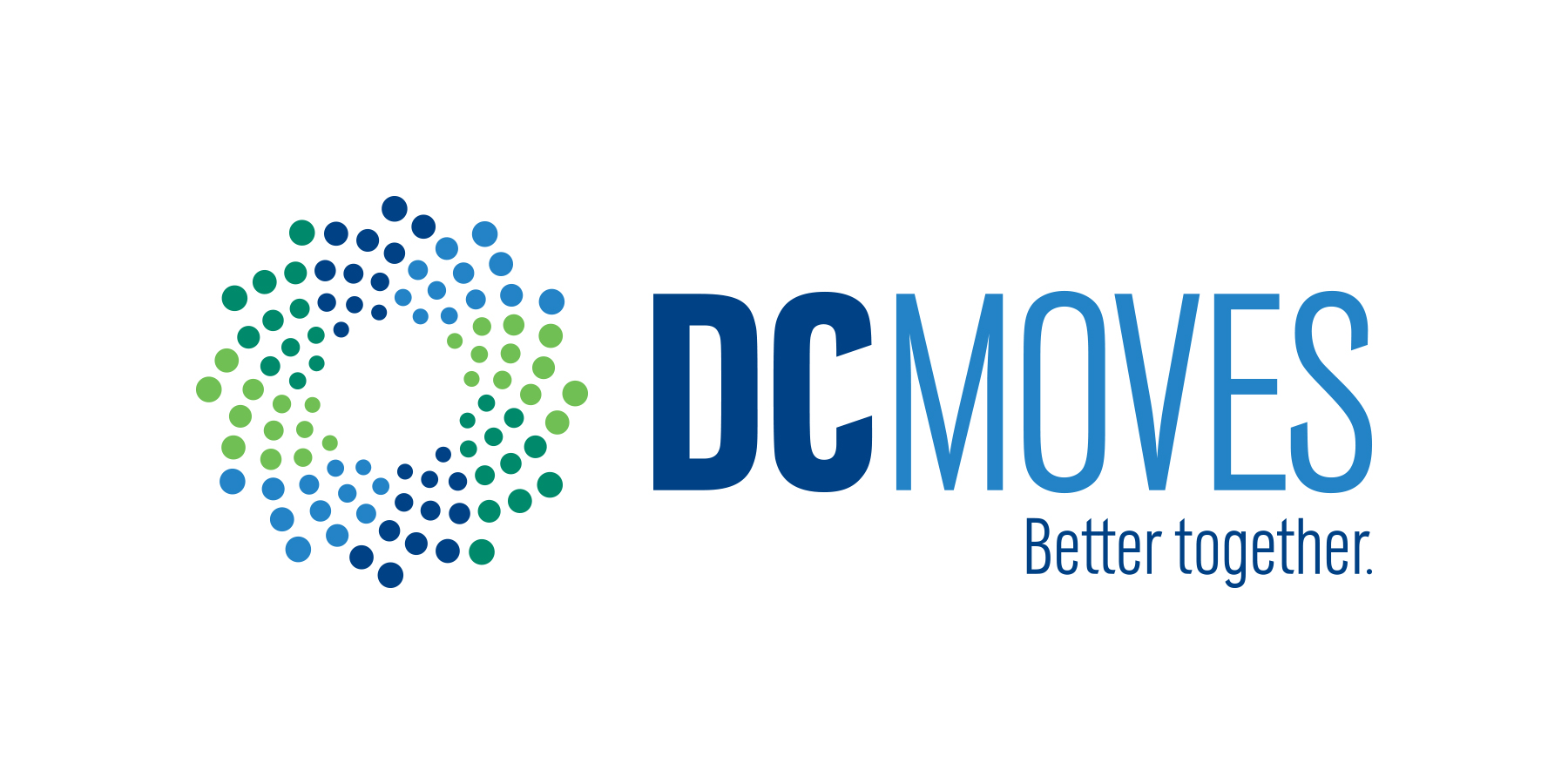 Welcome
DC MOVES is an initiative established to create a "Made in Dufferin" agency integration model and to identify innovative and collab
orative solutions to issues of shared concern. Working with a collaborative and service systems management mindset, participating organizations will investigate service integration strategies, create a better sense of agency cohesiveness and enhance services in our community.
Across the province, many local human services agencies are reviewing their operating practices and, where possible, are enhancing their service delivery models to generate better outcomes. As a result of funding pressures, demands to provide a better outcomes, and requests from funders to increase align with others, many local human service providers are using local information, data, and analytics to support many of their responsibilities. Some providers are moving to multi-agency models to address local service concerns.
The Objective
DC MOVES's main objective is to improve human services provided in this ever-evolving community. It is necessary for human services providers to work more closely together, increase their understanding of one another, and be better connected in order to provide enhanced service systems management within the County.
The Opportunity
As shared by many individuals and families utilizing services in Dufferin County, there are perceptions that services in Dufferin County are often disconnected. This is not unique to Dufferin County. As a result, community members often find it difficult to locate and/or navigate the different services available to them. These obstacles, at times, can deter a person's desire and ability to connect with a service provider and, in turn, create further obstacles for that person. In an effort to better serve members of this community, all agencies and their staff must be equipped with local service provider information, knowledge transfer opportunities, and acquire a big picture view of the human services landscape in Dufferin County.
An approach titled DC MOVES (Dufferin County – Managing Organizing Validating Engagement Strategies) has been launched as an initiative of the Dufferin County Community Services Department, in partnership with Headwaters Communities in Action (HCIA) as a response to these issues. The initiative will foster a "Made in Dufferin" agency integration model.  DC MOVES will be made up of human services organizations, government, business community and people with lived experience found within the County of Dufferin. Along with other goals, the initiative's primary objective will be to maximize local agency information, increase training and learning opportunities, share in data collection, and address community needs in efforts to minimize service barriers faced by community members and staff working in such agencies.
Mission
For Dufferin's human service agencies to be come together, through a collective impact model that uses service systems management and integration opportunities, to benefit residents of Dufferin County.
Vision
To develop a unified human service presence, where both agencies and residents of Dufferin County are aware of local programs and services, and have greater capacity to effectively access them.
Benefits of Participation
Increased awareness of local programs and services
Create a local human services community
Participate in local human services planning discussions
Share programs, progress, ideas and local strategies
Identify and understand the impacts of service gaps
Coordinate organizational knowledge transfer opportunities
Greater capacity to serve residents
Align service provider mandates with community needs and available resources
Create opportunities to partner and acquire funding supports
Build collaborative approaches to service delivery
Foster joint implementation strategies
Increase agency capacity and profile
Have access to shared training and staff development opportunities
Use collective impact strategies to address complex social issues
DC MOVES participants will be able to share in the design and development of service systems management, and establish a coordinated approach to the provision of services within Dufferin County. The collaboration of human service providers will assist in combating the effects of silos, therefore increasing cohesion within the sector. Decreasing silos not only minimizes the overlapping of services, but, also allows service providers to better coordinate their current services, and establish partnerships that may not have previously existed.
Benefits to Community Members
For residents of Dufferin County, the key benefit of DC MOVES is the provision and making of a "no wrong door" approach to service delivery; community members can be connected to appropriate services no matter which service provider they contact first, even if they are not the service provider that the client requires. This simplistic approach to service delivery conveys a message of support, open communication, and a desire to assist individuals when in need.
DC MOVES perpetuates an approach inclusive of effective and efficient program delivery, and increased awareness of available services and service providers. The provision of a continuum of services, and service delivery strategies, also enhances the effectiveness of interventions that are available to assist community members with attaining the services/supports that they require. A collective approach by service providers eliminates systemic barriers that may have previously inhibited and discouraged community members from accessing services. Creating an environment which enables service providers to share information and resources, decreases the perception of silos, and creates an increased sense of inclusion and integration.
Benefit to Dufferin County
DC MOVES provides an opportunity to mitigate the negative impacts of the social determinants of health within Dufferin County. Providing a platform for collaboration supports increased connections between community members and service providers, in addition to working towards fostering a sustainable, vibrant, and inclusive community. Establishing an initiative that fosters communication, and increases the possibility of information sharing, allows for enhanced connections between service providers. By design, participation in DC MOVES encourages innovation in service delivery within the County, and takes into consideration the needs specific to this community. A commitment to DC MOVES is a commitment to the community at large.