Caledon Community Services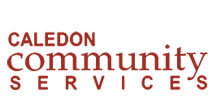 Our door-to-door accessible transportation service is available seven days a week for Caledon seniors and people over 16 years of age with disabilities or who are unable to drive on their own.
Rides are provided in either a wheelchair accessible bus, a passenger van, or by car with one of our many dedicated volunteers. There are seven vans available for rides.
Who can use this service:
Caledon residents unable to drive because of a short or long-term medical disability (clients may be asked to provide a Physician's note)
Ontario Works clients (essential social services rides arranged by Ontario Works Program)
People who require dialysis or are experiencing mobility issues.
Transhelp clients
York Region and WheelTrans transfer
Clients will need to be complete an application for approval
On- line registration form link.    http://www.ccs4u.org/Docs/Transportation/Application%20for%20Transportation%20Services.pdf 
Completed applications may be sent via mail, fax, email or dropped off at the main office.   
Call 905-951-2300 ext. 217, 218 or 264                                             
Hours of Service
Rides occur Monday to Saturday from 6:00 a.m. to 6:00 p.m.
Sundays from 9:00 a.m. to 2:00 p.m.
Area Served:
CCS Transportation program will provide regular pick-up service in Bolton, Palgrave, Mono Mills, Caledon East, Inglewood, Cheltenham, Valleywood, Caledon Village, Alton, Belfountain , Terra Cotta. In addition, CCS will transport people to Orangeville, Etobicoke, Brampton, Woodbridge, Georgetown, Newmarket, Mississauga, Toronto, Guelph and Oakville.
Cost:
Rides vary from $3.00 to $30.00 one way depending on destination and the trip.
Clients must pre–pay for rides
Payments can be made by personal cheque, credit card, or by debit or Interac at either two of the CCS eco-thrift stores or at our office.
Scheduling a Ride:
You will need to call the CCS Transportation office directly or book online.
You will need to give a full 2 days notice or maximum 7 days notice.
Call 905-951-2300 ext. 217, 218 or 264 between 8:30 a.m. and 4:30 p.m. to book your ride.
Book a Ride Online: http://www.ccs4u.org/Ride-Form.aspx.
Escorts: There is no charge for an escort who must be there to assist you with translation, vision or mobility needs. Companions who accompany you on your trip pay the regular fee.

More Information
Contact Person:  Fay Davy
Email Address: info@ccs4u.org
Phone: 905–584–2300
Fax:   905–951-2303
Main Office Address: Royal Courtyards, Upper Level, 18 King Street East, Bolton ON L7E 1E8
Hours of Operation:  Monday to Friday from 8:30 am – 4:30 pm
Other:
Check the website and or call the main office for social, recreational and shopping opportunties.
Website: http://www.ccs4u.org