Counter Workshop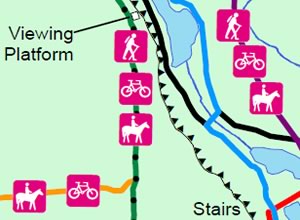 This event has passed.
Sunday May 6th, 2012 – 10:00 a.m. – 4:00 p.m.
Monora Park Pavilion, Multi-Purpose Room
HCIA Trails Working Group has teamed up with Credit Valley Conservation Authority to establish the Headwaters Trails Counter Loan program to make trail counters available to area trails groups and help facilitate the collection of accurate and useful data on trail use within the Headwaters region.
As part of this program, we are also pleased to be hosting the Headwaters Trail Counter Workshop for any and all interested trails groups within – and beyond – Headwaters to come and learn more about why and how to use these units effectively as part of your trails management and funding strategy.
This workshop will be held on Sunday May 6th, 2012 from 10:00 a.m. to 4:00 p.m. at Monora Park Pavilion.  This free workshop will include lunch so registration is required by Thursday May 3rd, 2012.  Please RSVP using the link below to confirm your attendance. Light refreshments will be served.
If you operate a trail in Dufferin, Caledon or Erin and would like to borrow a trail counter on an annual basis through this program, we will have a total of five Trail Counter units available.  Interested Trails Groups are asked to submit a completed Trail Counter Loan Program Proposal by April 1st, 2012. to be eligible for consideration.