Community Safety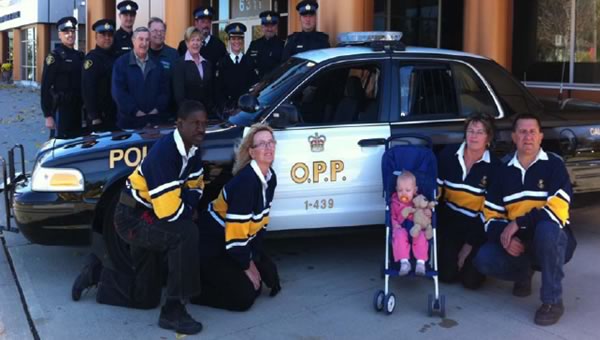 Do we feel safe in our community?
Indeed, it seems we do. Feeling safe is frequently mentioned as the reason many choose to live here.  Perceptions of safety may have shifted recently due to an unusual spate of serious, high-profile crimes however the evidence says our communities have become safer over time.
HIGHLIGHTS
Since 2008, perceptions of safety may have shifted due to an unusual spate of serious, high-profile crimes. However, the collected evidence says that Headwaters communities have become safer over time.
The rate of violent crime and rates of property crime – including theft, motor vehicle theft and fraud – have been consistently declining in both Dufferin and Caledon since the 1990s.
Community safety also includes other factors, such as injury prevention and emergency preparedness – both of which require active citizen participation.
How we design our communities, encourage participation through public events and festivals, and take care of those who are vulnerable helps to preserve – and enhance –actual and perceived community safety.
How can we foster a culture of "looking out for each other" so that our community can become even safer?
Violence Prevention Program
Educated in Preventing Crime Last year over 6,000 Dufferin and Caledon students participated in an esteem-building Violence Prevention Program offered by Family Transition Place, which fosters healthier relationships as a proactive approach to building a violence free community. It has had a powerful impact. One student "stopped thinking about
suicide." Another realized he needs to treat his girlfriend with more respect. And a high school student reported that mid-fight, with a crowbar in his hands, he put down his weapon and walked away, remembering the program's lessons about respect and anger management.